Product Comparison results for these devices are listed below. Here are the reasons to choose LG 55LM960V and other reasons to choose Samsung 46ES7000. You can examine common pros and cons of two products. Do not forget to vote for your winner.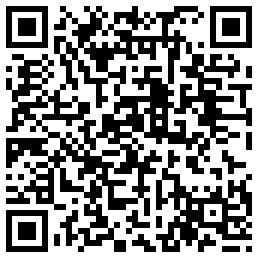 QR-Code reader
More HDMI ports

4 port

vs

3 port

LG 55LM960V has 1.0000 more extra HDMI ports. HDMI cables are used to transfer both image and sound data to the TV. More ports are useful for external devices such as DVD/Blu-ray players, game consoles, sattelite receivers etc.

Bigger screen

55"

vs

46"

Approximately 43% bigger screen

Wider audio format support

AC3(Dolby Digital), EAC3,HAAC,AAC, Mpeg, MP3, PCM, DTS

vs

MP3, WMA9

This model supports more audio formats compared to Samsung 46ES7000. It is crucial for watching movies and listening to tracks with various audio-codes and file formats.

More advanced backlighting

Full-array LED

vs

Edge-lit LED

LG 55LM960V has a much newer backlight solution

Higher screen refresh rate

1000 Hz

vs

800 Hz

This TV has about 1.25 times faster screen refresh rate. For example, a TV that supports 1080p/24 (which means it can display 24 distinct frames per second for a 1920x1080 resolution) will show 24 distinct frames that will be displayed more than once in a second. In our example, a 120Hz TV will show each distinct frame 5 times (120/24 = 5)
Active 3D glasses

Active

vs

Passive

There are several 3D technologies on the market. Some TVs require active glasses (which require battery special electronic-ware), some TVs have passive, simpler glasses. Active glasses are capable of displaying full hd (1080p) resolution to both eye where passive glasses split up the resolution and provide 540p to single eye.

Lesser power consumption

119 Watt

vs

130 Watt

Around 8% less power consumption per hour (11 Watt difference). It is better for your pocket and environment.

Slimmer

29,7 mm

vs

38,4 mm

23% thinner design

Much lighter

11,900 g

vs

20,600 g

42% lighter design
Amazing television experience with 3D property
55LM960V : 4 port 46ES7000 : 3 port
3 port
55LM960V : 55" 46ES7000 : 46"
You can watch a second channel in a little popup at the corner of the screen
Yes
You can surf the internet with your tv by connecting the network wirelessly
You can plug and surf the internet with a ethernet cable
With DLNA supported mobile phones, computers and tablets, you can show your pictures and videos on the screen
55LM960V : AC3(Dolby Digital), EAC3,HAAC,AAC, Mpeg, MP3, PCM, DTS 46ES7000 : MP3, WMA9
HD, DivX, MPEG1, MPEG2, MPEG4
55LM960V : Full-array LED 46ES7000 : Edge-lit LED
55LM960V : 1000 Hz 46ES7000 : 800 Hz
Local dimming is the process of switching off appropriate lights at the back of the screen which is managed smartly by the TV itself regarding to the brightness and contrast of the scene. For example, with local dimming you can see the burning section of a lit candle (on a black background) sharper because black areas will not be backlit.
1920 x 1080 pixels
We couldn't determine any common cons
product reviews

TOP

.:.
Which product would you prefer?

TOP

.:.
LG 55LM960V
74 %
286 people have voted up for this
vs
Samsung 46ES7000
26 %
101 people have voted up for this