Product Comparison results for these devices are listed below. Here are the reasons to choose Apple iPad Air 2 and other reasons to choose Apple iPad Pro. You can examine common pros and cons of two products. Do not forget to vote for your winner.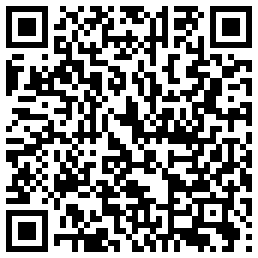 QR-Code reader
Smaller

240 x 169.5 x 6.1 mm

vs

305.7 x 220.6 x 6.9 mm

Smaller in volume (about 47%)

Scratch resistant screen

Scratch-resistant glass

vs

Oleophobic coating

This device uses scratch-resistant, tough and thin screen glass. (Generally, these kind of devices uses Gorilla Glass brand)

Slimmer

6.1 mm

vs

6.9 mm

12% thinner design

Much lighter

437 g

vs

713 g

39% lighter design
Higher data transfer speed

LTE 150Mbps

vs

LTE 100Mbps

Higher theoretical data transfer speed over cell networks (about 50% faster)

Much more memory (RAM)

2 GB

vs

1 GB DDR3

More memory means, more fluent, faster and flawless user experience especially when you are running games or video apps. (about 2 times more memory)

Much higher resolution cam

8 MP

vs

5 MP

Shoot 60% detailed photos for bigger and high quality print-outs

Better screen resolution

2048 x 2739 pixels

vs

1536 x 2048

78% higher resolution

Bigger screen

12.9"

vs

9.7"

Approximately 77% bigger screen
v4.0
Has camera for capturing videos or images
iPad Air 2 : LTE 100Mbps iPad Pro : LTE 150Mbps
128 GB
3.5mm Jack
Apple App Store
iPad Air 2 : 1 GB DDR3 iPad Pro : 2 GB
You can run more than one application at a time. You may listen to the music while surfing or playing.
Better usability and more natural experience with multi-touch screen
iPad Air 2 : 5 MP iPad Pro : 8 MP
iPad Air 2 : 1536 x 2048 iPad Pro : 2048 x 2739 pixels
iPad Air 2 : 9.7" iPad Pro : 12.9"
iPad Air 2 : 6.1 mm iPad Pro : 6.9 mm
Yes (4G and Wi-Fi)
1080p 1920x1080
Wi-Fi 802.11 a/ac/b/g/n (150Mbps)
Not expandable
Can't run flash applications
Unfortunately both devices don't have built-in radio
product reviews

TOP

.:.
Which product would you prefer?

TOP

.:.
Apple iPad Air 2
33 %
81 people have voted up for this
vs
Apple iPad Pro
67 %
164 people have voted up for this