Product Comparison results for these devices are listed below. Here are the reasons to choose Canon EOS 600D and other reasons to choose Canon EOS 450D. You can examine common pros and cons of two products. Do not forget to vote for your winner.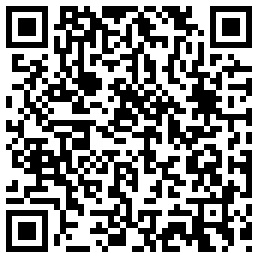 QR-Code reader
Much higher resolution cam

17.9 MP

vs

12.2 MP

Shoot 47% detailed photos for bigger and high quality print-outs

External mic jack

Yes

vs

No

This cam has an external mic jack so that you can use more professional audio quality for your video recordings.

Video recording

1080p @ 30fps

vs

No

Canon EOS 450D doesn't have video recording feature!

24P for movie fans

Yes

vs

No

24P equals to 24 frames. Movies are traditionally being shooted with this frame rate which has become an industry standard.

Faster continuous shots

3.7 fps

vs

3.5 fps

It is 6% easier to catch the right moment in sports, or while shooting a rapidly moving object.

Flip out screen

Yes

vs

No

Flip out screen helps you to shoot pictures from interesting angles

Sensor cleaning

Yes

vs

No

This cam has a built-in sensor cleaning system which removes the dust and particles.

Higher Max ISO

6,400 ISO

vs

1,600 ISO

Canon EOS 600D can take less blurry pictures in darker environments. (Grain may increase)

Higher native resolution

5184 x 3456

vs

4272 x 2848

Native resolution is the width and height of images that is captured by the sensor measured in pixels before any processing. Canon EOS 600D has 47% higher resolution.

Larger sensor

22.3x14.9 mm APS-C

vs

22.2x14.8 mm APS-C

Bigger sensor means more light capture area and leads to better photography. It is one the most important aspects of a camera. Canon EOS 600D has 1% larger sensor area.

Higher true resolution

17.9 MP

vs

12.2 MP

True resolution is effected by the physical restrictions of sensor size, and it may differ from the megapixels announced by manufacturers. Canon EOS 600D has 47% higher resolution.

Better screen resolution

1,040k dots

vs

230k dots

4.52 times higher resolution
More durable battery

500 shots

vs

440 shots

Starting wth a fully charged battery, you can take more shots (about 14% more) with this cam.

Shorter shutter lag

160 ms

vs

283 ms

Shutter lag is the duration between the moment you click the shutter button on the cam and the time shutter starts to move. It is important to catch the exact moment you feel and also important for the fluency of your continuous auto shoots. Canon EOS 450D has a 43% quicker shutter reaction.

Much faster start up

400 ms

vs

1500 ms

Starts up faster about 73%

Greater pixel size

27 µm²

vs

18.5 µm²

Pixel size (measured in µm2) is the area of a singular pixel in the sensor. Bigger pixel leads to better pictures in higher ISO rates. Canon EOS 450D has 46% bigger pixels.

Viewfinder size factor

0,54x

vs

0,53x

The images you see through the viewfinder seem smaller than the ones you see with a naked eye. The closer it is to the actual view, it is easier for you to take the right picture.

A little bit lighter

524 g

vs

570 g

8% lighter design
RAW is a raw format, often used by professional photographers, that keeps more information about the photo as explosure, light, color details which needs to be processed on computer.
With an external flash mounted to the camera, you can have more natural and flexible lighting
EOS 600D : 5184 x 3456 EOS 450D : 4272 x 2848
EOS 600D : 22.3x14.9 mm APS-C EOS 450D : 22.2x14.8 mm APS-C
EOS 600D : 17.9 MP EOS 450D : 12.2 MP
These cams have CMOS sensors which produces better quality images. (Most main stream cams have CCD sensors)
30 seconds
EOS 600D : SD, SDXC, SDHC EOS 450D : SD, MMC, SDHC
3"
We couldn't determine any common cons
product reviews

TOP

.:.
Which product would you prefer?

TOP

.:.
Canon EOS 600D
66 %
35 people have voted up for this
vs
Canon EOS 450D
34 %
18 people have voted up for this