Product Comparison results for these devices are listed below. Here are the reasons to choose Nokia 3310 (2017) and other reasons to choose Lenovo A1900. You can examine common pros and cons of two products. Do not forget to vote for your winner.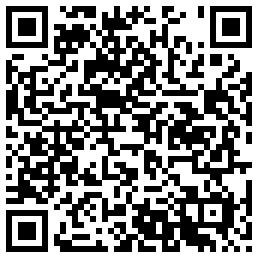 QR-Code reader
Camera Flash

Yes

vs

No

You can record video or shoot images in dark places with the camera flash on 3310 (2017)

More storage upgrade capacity

Up to 32 GB

vs

Up to 16 GB

More storage upgrade capacity (2 times more)

More storage (internal)

4 GB + (32 GB microSD)

vs

4 GB

More internal storage capacity (about 9 times)

Scratch resistant screen

Corning Gorilla Glass 5

vs

No

This device uses scratch-resistant, tough and thin screen glass. (Generally, these kind of devices uses Gorilla Glass brand)

Numeric keyboard

Yes

vs

No

You can easiliy dial a new number with one hand :) (It is sometimes difficult to dial with one hand on a touch screen)

Touch screen

Yes

vs

Capacitive

More pleasant user experience with touch

Much lighter

79.6 g

vs

117 g

32% lighter design
Assisted GPS

Assisted GPS

vs

No

Gives you directions with voice and arrows via GPS

Much higher data transfer speed

HSDPA (42 Mbps)

vs

EDGE (177-296 Kbps)

Higher theoretical data transfer speed over cell networks (about 183 times faster)

Smaller

121 x 62 x 9.5 mm

vs

115.6 x 51 x 12.8 mm

Almost the same

Much more memory (RAM)

512 MB

vs

16 MB

More memory means, more fluent, faster and flawless user experience especially when you are running games or video apps. (about 32 times more memory)

Multi-Tasking

Yes

vs

No

You can run multiple tasks at once with A1900

Mutl touch capable screen

Yes

vs

No

Multi touch

Better CPU power

Spreadtrum SC7730 Quad-core 1.2 GHz Cortex-A7

vs

Mediatek MT6575 1 GHz Cortex-A9

Higher CPU performance for your apps and games. This model has both more processor cores and higher core speed. It is obviously a much more powerful device.

More CPU core

Quad core

vs

Single core

More core, more power. Smoother experince with the applications that uses Multi-core architechture

A lot better screen resolution

480x800

vs

240x320

5 times higher resolution

Bigger screen

4"

vs

2.4"

Approximately 3 times bigger screen

Better screen

IPS LCD

vs

TFT LCD

More color and brightness

Slimmer

9.5 mm

vs

12.8 mm

26% thinner design

Wi-Fi hotspot

Yes

vs

No

You can share your internet connection wirelessly with other devices through WiFi hotspot feature. It can work like a Wi-Fi modem.

Higher pixel density

233 PPI

vs

167 PPI

40% sharper text, image and video
Has camera for capturing videos or images
3310 (2017) : Up to 32 GB A1900 : Up to 16 GB
3.5mm Jack
Google Play
Music, news on the go
You can have more realistic images with 16M colors
3310 (2017) : 12.8 mm A1900 : 9.5 mm
Can't run flash applications
product reviews

TOP

.:.
Which product would you prefer?

TOP

.:.
Nokia 3310 (2017)
0 %
0 people have voted up for this
vs
Lenovo A1900
0 %
0 people have voted up for this