Product Comparison results for these devices are listed below. Here are the reasons to choose Huawei Honor Magic and other reasons to choose Sony Xperia XA. You can examine common pros and cons of two products. Do not forget to vote for your winner.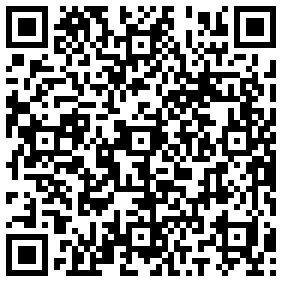 QR-Code reader
More recent bluetooth version

v(4.2)

vs

v4.1

Improved data speed and battery consumption while connecting to peripheral bluetooth devices wirelessly

Higher data transfer speed

LTE 300 Mbps

vs

LTE 150Mbps

Higher theoretical data transfer speed over cell networks (about 2 times faster)

More storage (internal)

64 GB

vs

16 GB

More internal storage capacity (about 4 times)

Much more memory (RAM)

4 GB

vs

2 GB

More memory means, more fluent, faster and flawless user experience especially when you are running games or video apps. (about 2 times more memory)

Better CPU power

HiSilicon Kirin 950 Quad-core 2.3 GHz Cortex-A72 + quad-core 1.8 GHz Cortex A53

vs

Mediatek MT6755 Helio P10 Octa-core 2.0 GHz Cortex-A53

Higher CPU performance for your apps and games (is faster around 15% )

Better screen resolution

1440 x 2560

vs

720 x 1280

4 times higher resolution

Bigger screen

5.1"

vs

5"

Approximately 4% bigger screen

OLED screen

AMOLED

vs

IPS LCD

Generally OLED screens has better brightness and vibrant colors

Slightly slimmer

7.8 mm

vs

7.9 mm

Almost the same

Video call

Yes (4G and Wi-Fi)

vs

No

You can make a video-call with the front camera.

Much higher pixel density

576 PPI

vs

294 PPI

96% sharper text, image and video
More storage upgrade capacity

Up to 256 GB

vs

Not expandable

Honor Magic does not have external storage upgrade capacity

Smaller

143.6 x 66.8 x 7.9 mm

vs

146.1 x 69.9 x 7.8 mm

Almost the same

Higher resolution cam

13 MP

vs

12 MP

Shoot 8% detailed photos for bigger and high quality print-outs

A little bit lighter

137 g

vs

145 g

6% lighter design
Honor Magic : v(4.2) Xperia XA : v4.1
Has camera for capturing videos or images
You can take photos in darker places with flash
Honor Magic : LTE 300 Mbps Xperia XA : LTE 150Mbps
Honor Magic : 64 GB Xperia XA : 16 GB
3.5mm Jack
Google Play
Honor Magic : 4 GB Xperia XA : 2 GB
You can run more than one application at a time. You may listen to the music while surfing or playing.
Better usability and more natural experience with multi-touch screen
Honor Magic : 12 MP Xperia XA : 13 MP
Honor Magic : HiSilicon Kirin 950 Quad-core 2.3 GHz Cortex-A72 + quad-core 1.8 GHz Cortex A53 Xperia XA : Mediatek MT6755 Helio P10 Octa-core 2.0 GHz Cortex-A53
Octa core
Music, news on the go
You can have more realistic images with 16M colors
Honor Magic : 1440 x 2560 Xperia XA : 720 x 1280
Honor Magic : 5.1" Xperia XA : 5"
Honor Magic : 7.8 mm Xperia XA : 7.9 mm
1080p 1920x1080
Honor Magic : 576 PPI Xperia XA : 294 PPI
Can't run flash applications
product reviews

TOP

.:.
Which product would you prefer?

TOP

.:.
Huawei Honor Magic
100 %
1 people have voted up for this
vs
Sony Xperia XA
0 %
0 people have voted up for this