Product Comparison results for these devices are listed below. Here are the reasons to choose Apple iPhone 6S and other reasons to choose Apple iPhone 6. You can examine common pros and cons of two products. Do not forget to vote for your winner.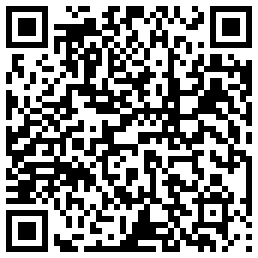 QR-Code reader
More recent bluetooth version

v4.1

vs

v4.0

Improved data speed and battery consumption while connecting to peripheral bluetooth devices wirelessly

Much higher resolution cam

12 MP

vs

8 MP

Shoot 50% detailed photos for bigger and high quality print-outs

Better CPU power

Quad-core 1.8 GHz Cortex-A9

vs

Apple A8 Dual-core 1400MHz Cyclone

Higher CPU performance for your apps and games (is faster around 29% )

Better video record resolution

4K 3840 x 2160

vs

1080p 1920x1080

Around 4 times higher video record resolution
Smaller

138.1 x 67 x 6.9 mm

vs

138.3 x 67.1 x 7.1 mm

Almost the same

Scratch resistant screen

Shatter proof and scratch-resistant glass

vs

Oleophobic coating

This device uses scratch-resistant, tough and thin screen glass. (Generally, these kind of devices uses Gorilla Glass brand)

Slightly slimmer

6.9 mm

vs

7.1 mm

Almost the same

Better battery performance (3G)

Up to 250 hours

vs

Up to 240 hours

Around 4% longer stand-by time with 3G

A little bit lighter

129 g

vs

143 g

10% lighter design
iPhone 6S : v4.1 iPhone 6 : v4.0
Has camera for capturing videos or images
You can take photos in darker places with flash
LTE 300 Mbps
128 GB
3.5mm Jack
Apple App Store
You can run more than one application at a time. You may listen to the music while surfing or playing.
Better usability and more natural experience with multi-touch screen
iPhone 6S : 12 MP iPhone 6 : 8 MP
iPhone 6S : Quad-core 1.8 GHz Cortex-A9 iPhone 6 : Apple A8 Dual-core 1400MHz Cyclone
Dual core
You can have more realistic images with 16M colors
750 x 1334
4.7"
iPhone 6S : 7.1 mm iPhone 6 : 6.9 mm
Up to 14 hours
Yes (4G and Wi-Fi)
iPhone 6S : 4K 3840 x 2160 iPhone 6 : 1080p 1920x1080
Wi-Fi 802.11 a/ac/b/g/n (150Mbps)
326 PPI
Not extendible
Can't run flash applications
Unfortunately both devices don't have builtin radio
product reviews

TOP

.:.
Which product would you prefer?

TOP

.:.
Apple iPhone 6S
66 %
2299 people have voted up for this
vs
Apple iPhone 6
34 %
1176 people have voted up for this